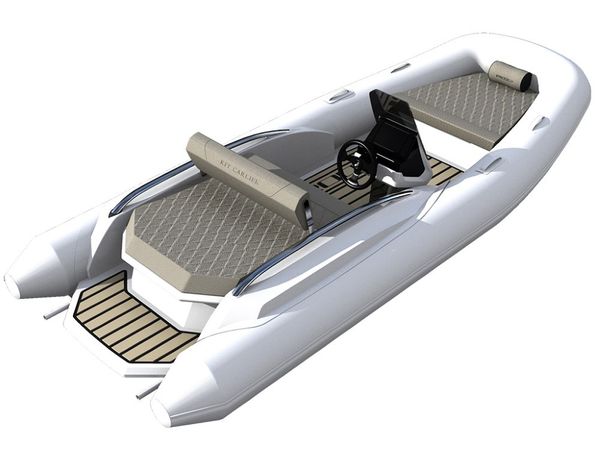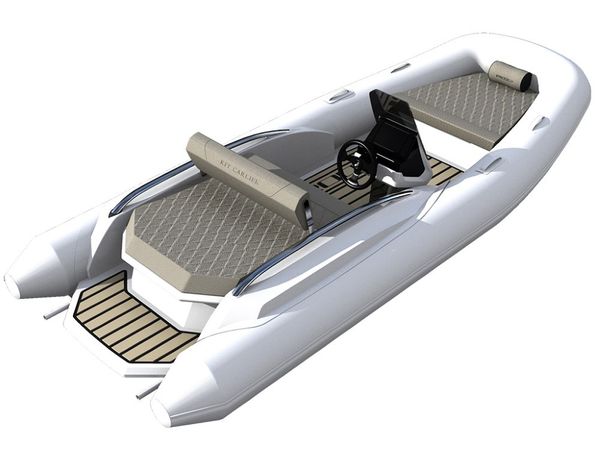 Prodigy RIB
Stock Code:
SPI-PR470HYJT
Description
Southern Pacific has worked closely with Designer Kit Carlier to deliver a European style, luxury tender with the durability to handle Australasian conditions.
The Prodigy 470 has aesthetically sculpted shoulders, bespoke handrails and first class upholstery making her at home alongside any luxury motor yacht. The tubes are constructed from the highest quality Orca Hypalon and is powered by a 155hp German petrol state of the art jet unit by Textron.
Many modern boats struggle to fit a decent sized tender on-board due to height and weight restrictions. The Prodigy 470 is the perfect solution offering the option of a folding console to keep storage height to an absolute minimum, whilst still offering that luxury feeling.
Jet tenders are rare in the Southern Hemisphere which is why we created a tender that stands out from the others, with a high quality inboard jet which allows you to reach shallow waters, and no propeller system ensures total safety around the tender.
The Prodigy employs a wide bow which provides a drier ride and more usable space on-board, and with its light weight construction method it ensures a strong robust tender that is light enough to be handled with ease.
The Prodigy 470 is the tender with it all, offering modern construction with high-tech helm controls, luxury finishes and custom upholstery with no attention lost to the sheer performance of it.